from a humble beginning to a world class player
We are a conglomerate with business presence across 5 countries in 3 continents.
We are into diverse portfolio of activities like Retail, Real Estate, Agro Products and Natural Stones.
Our distinct Purpose and our operational expertise across our business comes with our vision to grow our business by combining our multinational expertise with our deep roots in diverse local cultures
Values are the standards we set for ourselves and the culture of our  organisation.
Our core values are integrity, responsibility, respect and pioneering. These four values guide our people in the decisions and actions they take every day.
From its humble beginnings as a trading company which was ony 108 square feet in size to becoming a conglomerate with global presence in diversified fields, Goodluck Group has come a long way. The group owes its current stature to its visionary founder and chairperson, Mr G V Krishnamurthi. With an unwavering focus on quality and commitment to meeting customer needs, Goodluck Group is today a name to reckon with in the field of Natural Stones and Agro Products. Taking over as Managing Director in 1998, Mr Krishnamurthi introduced robust strategic and structural changes in the way the business was operated and built a brand that's reputed world over for the quality of its products.
A world traveler with sharp business acumen, he initiated trade with Malaysia as early as 2006. Over the years, Goodluck Group has secured many international contracts and moved from success to success. Under the mentoring leadership of its Chairperson, the Goodluck Group has successfully diversified and witnessed growth from being a single store dealing in every day products to an international company dealing in diversified activities. With over 30 years of expertise and three decades of high-tech advancements, Goodluck Group is a highly progressive company with pioneering international contracts, focus on customer needs and constant technology up gradation, the group is posting new milestones every year.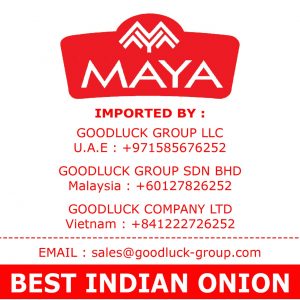 Our Brand is MAYA.  It  is a very short and sweet name. We wanted something that will be easy to pronounce , universally acceptable, not a tongue twister and one that will not take too much space on the print medium when we need to advertise our products or even the space on the carton used for packing our products
In Hindu philosophy, Māyā means "illusion" and in Hindu mythology, it is also an alternate name of the Hindu goddess Durga. 
This phase involves the identification of new oppurtunities and administering the appropriate psychometric tests to determine the additional revenues that can be generated through these projects that can complement the strengths of our Organisation .
This phase involves the conducting of a further market research to gauge the risk and rewards in the exploring the new markets / oppurtunities that have been identified by the psychometric test .
This phase involves the provision of relevant training to employees and deploying other resourcese that is a requisite for attaining the necessary output from desired area of interest.
This phase involves all the activities pertaining to ensuring that the organisation is fully engaged in the  new area of interest  and includes preventive actions to safeguard against assessed risks for ensuring higher probability of success.
This phase involves the structured monitoring and periodic review of the employee's performance in his/her new area of interest to ensure a smooth transition with timely corrective actions.
At this stage we ensure that we can get the optimum results out of the resources deployed and make sure we deliver the best to our stakeholders.
24x7 Live Support
As we have a global presence with each office working on different timezones, it becomes a necessity to provide 24×7 support to all our clients across the globe.
Result Oriented Approach
We have a structured approach for all our day to day functioning which paves way to great success at the shortest time
Be Global, Act Local
We only operate in countries where we have our own offices and direct employees there by having the advantage to get a 360 degree view of current and future trends.
Best ROI Techniques
Since we have the pulse of each and every market in which we are globally present we are able to advise our channel partners the best solutions to maximize their Return on their Investments .
Experienced Professionals
We have a highly experienced team with tremendous expertise to in order to deliver the best results.
Would you like to start a project with us?
drop an email : info@goodluck-group.com